Atlanta Lease Return Destination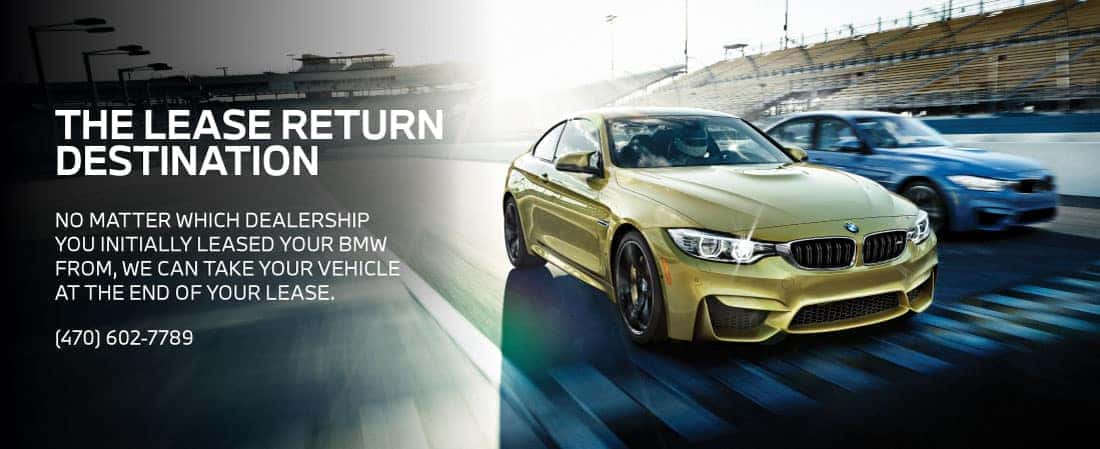 BMW Lease Return Center in Atlanta GA
If you are coming up on the end of your BMW lease and are wondering what your options are we've got the answer. BMW of Gwinnett Place is your BMW Lease Return Destination. We accept all BMW leases regardless of where the vehicle was originally leased from.
Want us to come and pick up your lease return? No problem.
BMW of Gwinnett Place will pick up your vehicle from your home or office, and take it to our dealership to begin the lease close out process.
What Do I Do Now That My Lease Is Up?
If you're wondering what to do now that your BMW lease is ending or about to end, you've got many options. First, you could simply turn in your BMW and walk away provided you have fulfilled the close-out terms of your initial lease. Another option is to get into a lease of a newer,
more updated BMW model.
This is the option most of our lease returns take and it's for a good reason. Now more than ever, BMW is building some of the most technologically advanced and exciting vehicles on the road. There are tons of new BMW cars and SUVs to choose from, and you'll be pleasantly surprised at
just how affordable a lease makes getting into one of these new models.
Atlanta's BMW Lease Return Destination
Whatever you choose, we'll make your BMW lease return quick and hassle free. Just contact us online for details or visit us at our store located at
3264 Commerce Ave NW, Duluth, GA 30096.
*Additional charges may apply such as a lease termination fee, disposition fee, inspection fees, safety repairs, excess mileage above your contract terms, and any excessive wear and tear on the vehicle. Other terms may apply. See dealer for details.
Contact Us