2021 GT SWEEPSTAKES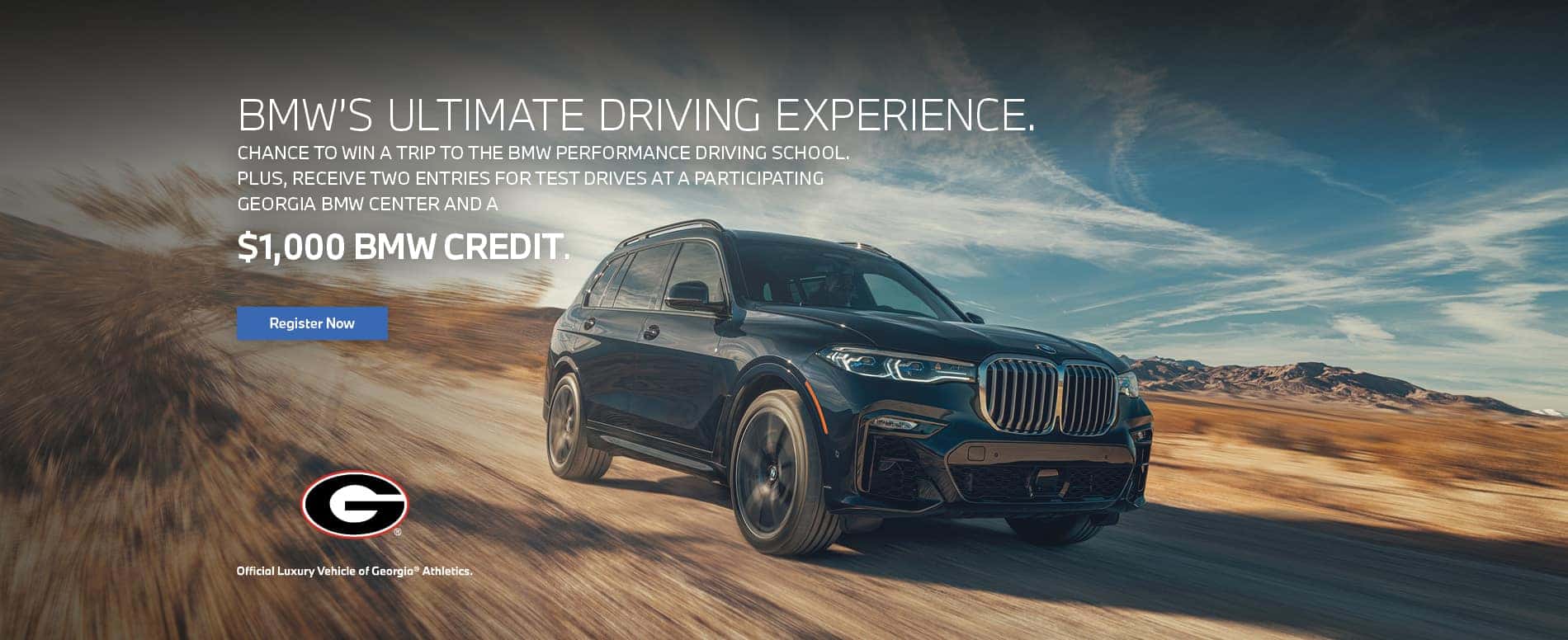 WHEN: 3/22/2021 – 4/5/2021
BMW'S ULTIMATE DRIVING EXPERIENCE:
One lucky winner for each school will receive a trip to the BMW Performance Driving School in Spartanburg, SC.
Plus, come in for a test drive at one of the participating Atlanta Area BMW Centers and receive two entries into the
sweepstakes and a $1,000 credit towards a new BMW.
• $1,000 OL Code Credit ($500 BMW / $500 Center Split)
PRIZE PACKAGE INCLUDES:
• Extended BMW test drive to and from the Performance Center and 1 Day M school experience
• Winners – Vehicle Pick-up at Local Center(Southern Region Supplying Vehicles)
• Hotel Stay and Food Vouchers
• Autographed Merchandise
• College & BMW Branded Merchandise
REGISTER HERE FOR YOUR TEST DRIVE TODAY!